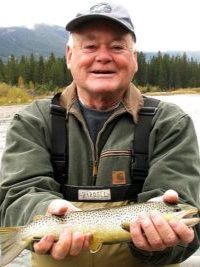 Gordon Earl MacKenzie
It is with great sadness that we announce the passing of Gordon MacKenzie at the age of 81 years. He slipped away peacefully at his Edmonton home and leaves behind his loving wife of 61 years, Elizabeth, his three children Rod MacKenzie (Catherine), Janet Service (Brad), Keith MacKenzie (Michele), his nine grandchildren (Meaghan, Alexandra, Kieran, Liam, Nimo, Kurtis, Kelly, Kyle, Kris) as well as his two brothers Roy (Leila) and Ross (Wanda) and their families. Gordon will also be fondly remembered by the extended families of Sherry McDonough, Vicky and Rodger Thomas, Susan and Ken Mathieson and Richard Hardy, as well as many friends.
Gordon was born on the family farm SW of Lloydminster, Alberta to Roderick and Lorene MacKenzie (nee Ingram) and was educated at a small country school not far away. The family moved to Lloydminster when he was 13 and he went to work in the local shingling factory when he was 16. After trying various trades, Gordon started working on the drilling rigs when he was 18. This took him to various locations throughout Alberta and eventually to Pincher Creek where he met the love of his life, Elizabeth. They were married in 1959 (he was 20 and she 19) and children soon followed. In 1964, Gordon left the rigs and became a drill bit salesman where he travelled throughout Alberta and Saskatchewan. In 1973 he moved the family from Red Deer to Beirut, Lebanon and later to Athens, Greece where he oversaw drill bit sales in countries throughout North Africa, Southern Europe, and parts of the Middle East. He eventually moved his family back to Canada and started his own successful drill bit company.
Gordon turned out to be a consummate salesman with an easy smile, a large repertoire of jokes (some might call them corny) and an ability to remember everyone's name and background. He had a positive attitude and if asked if something was possible, his usual reply was, "You Betcha". When asked how he was, his standard answer was, "Any better, couldn't stand it!". He was a great teacher of business operations, financial matters, stock market trading, human behavior, and barbequing techniques. His advice and guidance will be missed.
At Gordon's request no funeral services will be held. In lieu of flowers, donations can be made to the Cross Cancer Institute at Albertacancer.ca/donate.