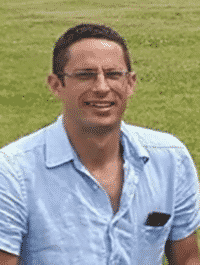 A man so loved, a life so cherished - a heart, laugh and smile never to be forgotten.  For us, gone way too soon, leaving behind an abundance of sadness and broken hearts.  We love you, and long to see your face, but let you go, knowing you're in a better place.  Fly our angel – no fear, no pain.
Graeme was predeceased by his mother, Irene, leaving behind his fiancée, Lorella, their fur-baby Bandit, his father Jim, 2 brothers, 7 sisters, aunts, uncles, nieces, nephews, cousins and the many friends made.
Gone from our sight, but never from our hearts.  We will love you forever and cherish every precious memory until we meet again.