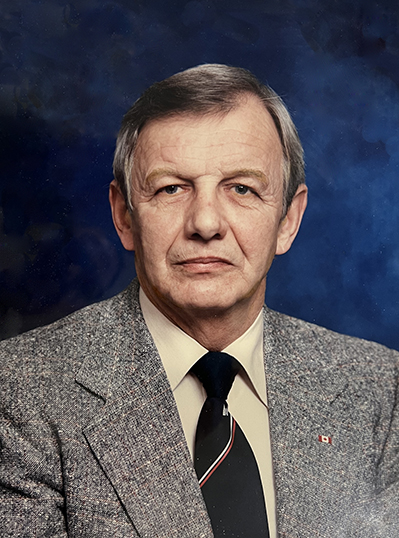 Günter Brückmann
May 18, 1926
-
November 27, 2022
It is with great sadness that we announce the passing of Günter Brückmann on November 27, 2022 at the age of 96.
Günter  was a devoted husband, loving father, Opa and Great-Opa, caring brother and uncle. He was a man of integrity, great faith, and a loyal friend. He will be greatly missed by his wife of 72 years, Edna, and his three children, Irene (Willi), Wilfred (Bronwen) and Christine (David), his six grandchildren and 9 great-grandchildren. He is also survived by his sister Sigrid (Edmund) of Germany and his sister-in-law, Erna, of Edmonton, together with many nieces and nephews in Canada and Germany.
The funeral service will be held at St. John's Evangelical Lutheran Church, 10759 - 96 Street, Edmonton, on Tuesday, December 6, 2022 at 11:00 am, with Pastor Randy Meissner officiating.
Donations may be made to St. John's Evangelical Lutheran Church or the Alzheimer Society of Alberta.
"Well done good and faithful servant"