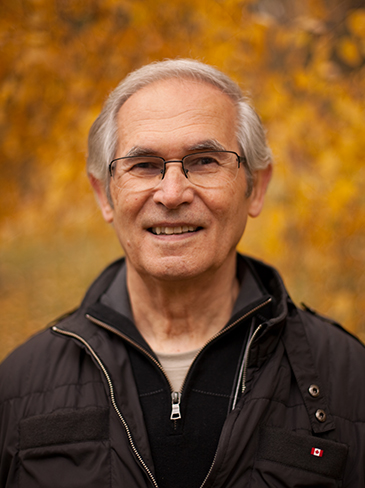 Henri Yauck
Henri Yauck
1938 - 2022
The world has lost one of life's good guys. Born 1938 in a small hamlet in Saskatchewan he left us on a Saturday evening in February.
He leaves us with many cherished memories and a legacy of a life well lived. Our good-byes were said only hours before his last breath. His departing gift to us was his kind, gentle, creative spirit; to his loving wife Irene of almost 60 years ànd his two daughters, Kim (husband John) and Michelle, two grandchildren, Matthew and Emily, one brother Edel, many nephews and nieces, cousins and friends.
He was predeceased by his parents Henry and Sophie along with two sisters and two brothers. Henri was raised on the family farm in Saskatchewan, he was educated in the rural community but continued his education in Regina and Edmonton.
In 1962 he married Irene, his love and best friend. His passion in life was art and he created works of art that were inspired by what he observed in nature.
Henri's kind gentle spirit touched us all and made the world a better place. Henri was deeply loved by all who had the honor of knowing him, he will be dearly missed.