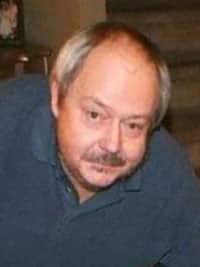 Henry Blaszczok
It is with great sadness that we share the peaceful passing of Henry Blaszczok on February 20, 2021.
He is survived by his wife Stanislawa, daughter Anna, two grandsons and a son-in-law.
Due to the political climate in his home country of Poland, Henryk fled to Canada in the 1980's, leaving his wife and young daughter behind. He started his career in Canada as a janitor which allowed him to sponsor Stanislawa and Anna. Henryk showed an aptitude for Chemistry from a young age. His love of Chemistry allowed him to work his way up to becoming a Technical Director of several coatings companies. His many innovations are still being used in our current society.
A Public Visitation will be held on Thursday, February 25, 2021 from 3:00 pm – 5:00 pm at Trinity Funeral Home, 10530 116 Street. Due to COVID restrictions, a limited number of people are permitted to attend. If you would like to be in attendance, please contact the family directly.
A Funeral Mass will be held on Friday, February 26, 2021 at 10:00 am at Holy Rosary Church, 11485 106 Street, with interment to follow at Holy Cross Cemetery, 14611 Mark Messier Trail.