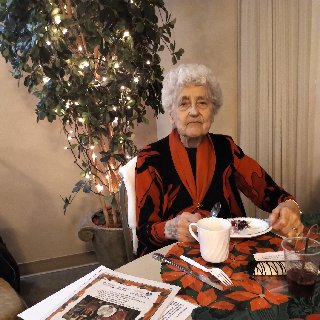 Herta Elizabeth Frank
It is with deep sorrow and heavy hearts that we announce the passing of Herta Elizabeth Frank, 89 years of age on January 1, 2021.
Her journey through life was not always easy but her faith in God and her love for her family and friends sustained her through those challenges. Her life was a living example of her cherished Bible verse, Ephesians 4:32, "And be kind and compasionate to one another, forgiving one another, just as God also forgave you in Christ."
Herta was the beloved mother of Ulrika and Norbert (Pat), proud grandmother to Sarah and Aaron (Caroline) and great grandmother to Amber and Paul.
Predeceased by her devoted husband Ulrich, her brothers Alfred, Friedemann, Franz (2x), and Werner along with her sisters Elfrieda, Tabea and Giesla. She is survived by her sisters Irmgard and Gerda.
Herta will be dearly missed and will forever remain in our hearts. A Celebration of Life will be held once the current covid gathering retrictions are lifted. Those wishing to honor Herta, may do so by making a donation in her name to:
GRACE POINT CHURCH OF GOD -Children's Ministry/720 2 St SW/Edmonton/T6X 0G3