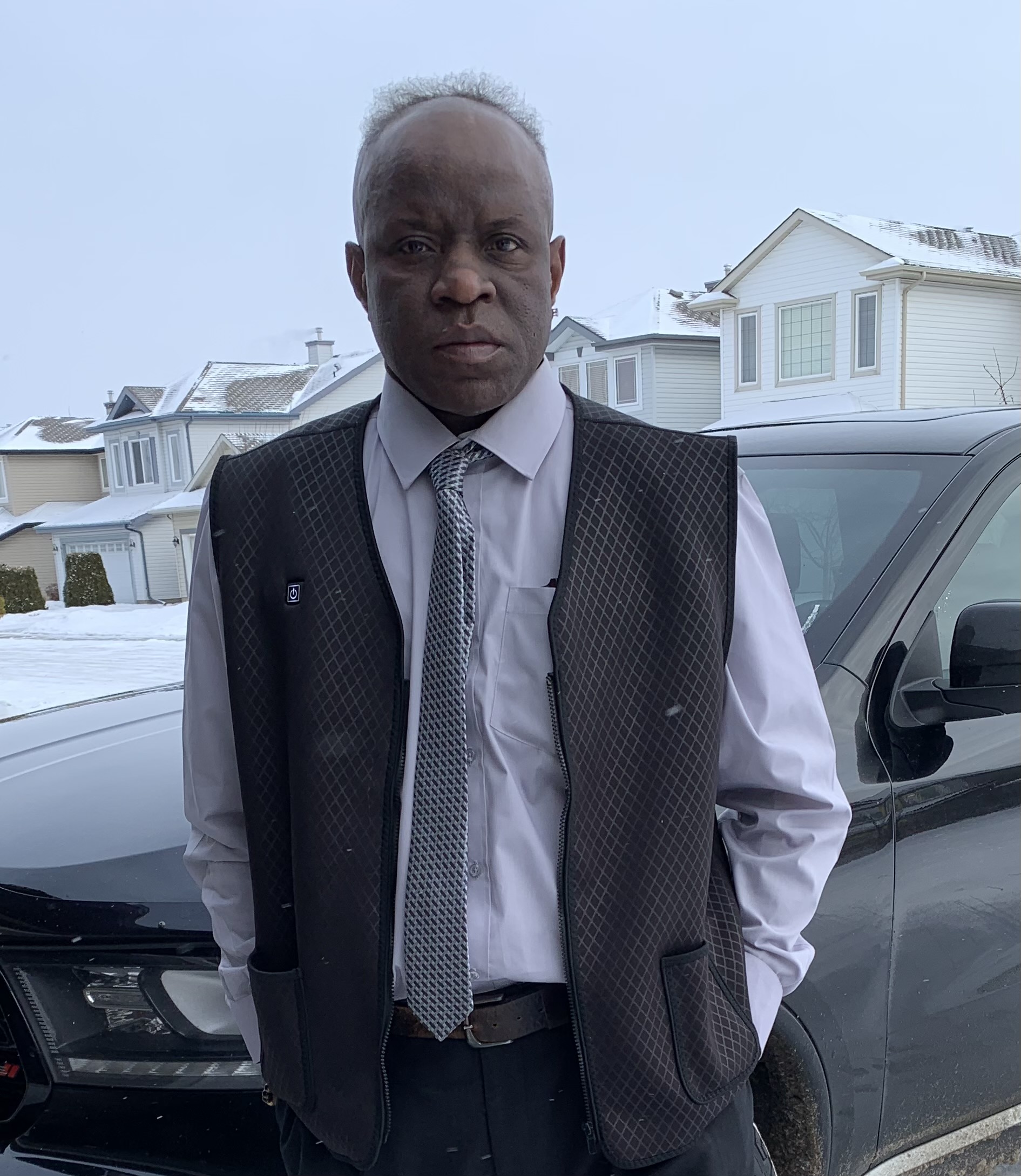 Hewley Micheal Marks
July 19, 1965
-
February 22, 2022
It is with our deepest sadness and greatest love that the family wishes to announce the passing of our beloved Husband, father, brother, and friend Hewley Micheal Marks at the age of 56 years old. Hewley was greatly loved by all who had knew him. To know him is to love him. He was very generous, kind ,compassionate and always willing to give a helping hand to anyone whether it was family or strangers alike. Hewley was a man who loved his family greatly. He was always up for the next adventure. Banff ,Jasper, family trips, BBQ or house parties and we all know how he loved a good party. He was very passionate about family values.
Hewley was born on July 19, 1965 in Georgetown, Guyana. He was the son of the late Kenneth Marks and Mary Marks. He is survived by his mother Mary Marks, four older brothers, two sisters, and one younger brother, Bramwell, Claudette, Claude, Patricia, Rawle, Colin, and Hilaire. Hewley attended Saint Pius Roman Catholic School then the Government Technical Institute where he did his Electrical Studies. He then worked at Guyana Power Company, before he migrated to Canada. Before Hewley migrated to Canada he became a father to a beautiful daughter named Shunie.
He was married to Jackie Woolford, where they had one child Micheal, regrettably she passed away on June 25th, 2001. He then fell in love with Shaundell John where he had settled in Edmonton Alberta and had two children Malachi and Shaqueita Marks. His memory will be cherished by all his family and friends both here and abroad. Hewley worked as a cable technician before moving to the Edmonton Transit System as a Bus Driver for several years; before being transferred to Parks and Recreation until his passing.
Hewely had a love for automobiles and was a big fan of NASCAR which is evident by his antique model car collection, displayed in his home. Hewley looked forward to the spring and summer months. During the spring he enjoyed planting his garden and doing landscaping while in the summer time he enjoyed hosting parties and entertaining his family and friends. Whenever he hosted a party he was always the life of the party and was the one always ensuring everyone was having fun and was well fed. Hewley loved music, he was his own one-man entertainment show. Hewley was a jokester who was always ready to turn anyone's frown into a smile.
God had blessed Hewley and Shaundell with 19 years of togetherness with four children Shunie, Micheal, Malachi and Shaqueita Marks and played a vital and important part throughout his life, he was a praying man and he loved God. He attended Concordia Luthern Church and at the time of passing he was affiliated with Faith Fellowship Worship Centre where he freely praised God with his family. Hewley will be greatly missed by all who knew him. May his soul rest in perfect Peace and rise in Glory.
Viewing of the body will take place at Concordia Lutheran Church Church 6420-19A -Ave NW from 9 to 10 AM on Saturday March 05 2022 .Funeral Service will follow. Burial will take place at South Haven Cemetary.
A Zoom Link will will be posted at a later date.