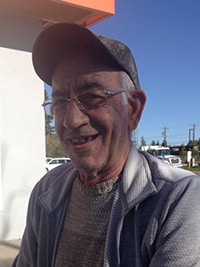 Horacio Medeiros Pereira
Horacio Medeiros Pereira passed away peacefully on February 25, 2021 at the age of 71 years.
Left to cherish his memory are his 3 brothers: Joao (Connie), Carlos (Gina) and Hermano, his 4 sisters: Judite (Manuel), Ines (predeceased David), Connie (Carlos), Teresa, and Celina (Don), sister-in-law Berta, along with many nieces, nephews and extended family and dear friends. Horacio was predeceased by his parents Joao and Esmeralda Fernandes, his brother Albano Pereira and his sister Esmeralda Pereira as well as his niece Lucy.
Reverend Simmy Joseph will celebrate a Mass of Christian Burial on Friday March 12, 2021 at Trinity Funeral Chapel with internment to follow at St. Michael's Cemetery.
Due to current Covid 19 Restrictions service is limited to immediate family only.