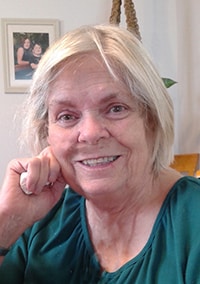 Irene MacDougall Eigner
With mixed emotion we announce the death of this 68 year old lady of strength on October 2, 2019.
Irene was a wife, a mother, a grandmother, a sister, an aunt, and a good friend to many. Through her fight with lung disease, she knew she was on borrowed time but rarely let it get her down.
For 18 years she made the best of her situation making many friends at the Hermitage Dog Park, Touchwood Lake and in her community.
We want to thank the staff on Units 44, 54 and 5  Floor East at the Royal Alexandra Hospital, you know who you are. You have so much grace and we love and appreciate you and the laughs!! BEEP
BEEP!! Look out nana, she's coming to find you full steam ahead!
Celebrations of her life will be held in the Spring/Summer of 2020. Notifications of the time(s) and place(s) will be made a month prior to the actual celebrations.