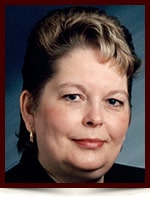 Jacqueline (Jackie) Gafka
It is with deep sadness that the family of Jacqueline (Jackie) Gafka announce her passing on July 16, 2015 after a courageous battle with cancer.
She is survived by her loving husband Colin, son Travis (Michelle) two grand children Emily and Haley, and daughter Kerri (Inin). She belongs to a loving family who will deeply mourn her loss and cherish her memory. She also leaves behind her Father Donald, sister Donna, niece Cori (Dwayne), nephew Mike, as well as many relatives and friends. Predeceased by her mother Helen and brother Murray (Gwen). Her gigantic heart and unconditional love will be missed by all that had the honour to know her.
The family would like to thank the staff at the Norwood Palliative care unit for their caring and compassion during her stay.
Memorial Celebration of Jackie's Life
2:00PM Monday July 27, 2015
Beacon Heights Community Hall,
4418 - 118 Avenue Edmonton, AB
Memorial Donations
Edmonton Humane Society
Contact Information:
[wpseo_address oneline="1" show_state="0" show_country="0" show_phone="0" show_phone_2="0" show_fax="0" show_email="0"]