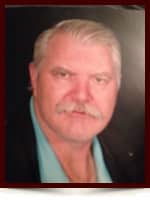 James (Jim / Jay) Herbert Ayres
Jan 30, 1947 - Dec 21, 2014
Jim Ayres of Edmonton passed away at the age of 67 years.
Jim is survived by his three children, Candace Ayres (Calgary), Chris Ayres and Lisa Ayres (Edmonton), and four grandchildren. He was predeceased by his parents, Ralph Ayres (1956) and Maud Ayres (1950) of Toronto and daughter Angella Ayres (1972).
In honour of Jim's memory, donations can be made to the Canadian Mental Health Association.
Contact Information: [wpseo_address oneline="1" show_state="0" show_email="0"]