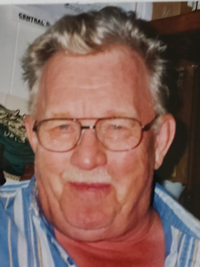 James (Jim) Robert Dirksen
We are saddened to announce the passing of our dear brother, James Dirksen. After a hard fought battle with several serious ailments over the last 4 years, he succumbed to a heart attack on June 16, 2020 at the age of 79.
Jim was born on April 15, 1941 in Prosperity, Alberta. Jim was the second child of thirteen born to his now deceased parents Frank and Katie Dirksen. His older brother, Francis Leeroy, died at 3 months from pneumonia. He is survived by his wife of 42 years, Penny and 10 siblings, Patricia Pfau (Otto), Doris Dirksen, Gladys Martin, Laura Boyd (Allan), Francis Dirksen (Shirley), Ronald Dirksen (Val), Lorraine Blair (Ross), Josie Nundahl, Jack Dirksen (Sue), and Millie Giroux (Jean). He was predeceased by his younger brother, Donald, who died in 1977. He will be missed by many nieces, nephews, extended family and friends.
A celebration of life will be held for family and invited friends on July 10 at 2:00 pm at the home of his brother Jack.