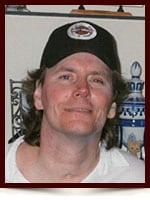 Jerry Robert Schafer
On May 6, 2016, Jerry Schafer of Edmonton, passed away at the age of 57.
He is survived by his loving mother Inez, brother Alan (Karen), niece Danielle and nephews; Blake, Adam and Dylan.
He was predeceased by his father Jerry in 1998 and his brother Randy in 2000.
A private family graveside service will be held at a later date.