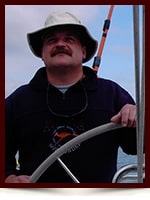 Jim Cornish LCdr RCN Ret'd
Jim Cornish, LCdr RCN Ret'd, husband to Marlene, son, brother and friend, died peacefully in his sleep at home in the early hours of Sunday, January 10, 2016.
Jim is survived by his wife Marlene, mother; Kathy Cornish, and siblings; Carol, Kathleen (Reg Storms) and Darryl.
Jim was predeceased by his father Frank Cornish.
A celebration of his life will be held at the Lady of Loretto Roman Catholic chapel at the Edmonton Garrison at 11:00 am on Monday, January 18, 2016. The service will be followed by a reception at the Officer's mess starting at approximately noon.
As a continuation of the service that Jim gave in life, in lieu of flowers, donations may be made to Valour Place, Edmonton -- valourplace.ca.