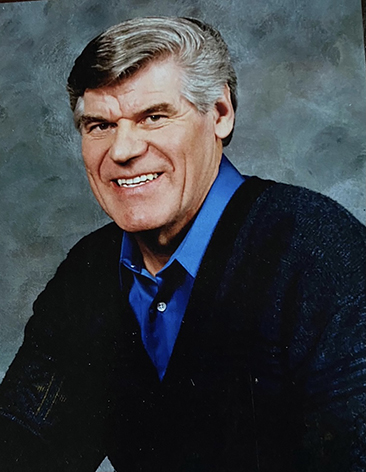 Joachim "Joe" Karl Ernst Fischer
January 5, 1948
-
October 13, 2022
Joachim "Joe" Karl Ernst Fischer was born in Bad Oeynhausen, Germany on January 5, 1948 to Anton and Änne Fischer.
He grew up with older sister, Hanni, and younger brother, Werner.  He attended trade school in Bielefeld to become a dental technician.  He immigrated to Canada by boat in 1966 and lived with family in Rocky Mountain House and Edmonton.  At the age of 21, he wrote his Canadian licensing exam and began working for Bonnie Doon Associates.  A few years later, he opened up his own company, Fischer's Ceramic Dental Lab, which thrived on his strong work ethic and quality workmanship.
He married in 1975, bought land in Josephburg, bought a house in Ottewell, and some years later, moved to an acreage in Hillsdale. In 1990, the family moved to their dream acreage, where he lived for the rest of his life. Life was full with self-employment, raising three daughters, taking care of the acreage, and trips to Radium, Oregon Coast, Disneyland and Germany, because of his love for the mountains, the ocean and extended family.
Joe and Marcy married in 2010 and spent the following 12 years together enjoying life. He liked horseback riding, bike riding the 6-8 mile loop in the country, cross country skiing, and enjoying a good game of tennis with friends and family.
Faith has always been a critical part of Joe's identity. He was baptized as a baby and confirmed as a young teenager in a Lutheran church in Germany. From his daily Bible and devotional readings to his regular engagement in his church community at Evangelical Fellowship Church, his dedication to God was evident throughout his life. He cared deeply about passing on his faith.
Joe has always valued his family and relatives greatly. His children fondly remember him for his hospitality and love of horses and other animals, including peacocks, chicks, pheasants, and sheep.
Joe encouraged his children to engage in bike riding, swimming, music, and especially with those activities they enjoyed. His grandchildren recount many chess games, bits of advice about faith and life, and much time spent on the acreage going for walks, playing tetherball and playing on the giant slip-and-slide. He made a point to share his love of nature with his grandchildren. Much of his delight came from seeing his children and grandchildren thrive in what they love. He valued sharing his knowledge and demonstrated the value of relationship to all who knew him.
Additionally, he regularly sought out contact with his extended family and friends through phone calls and visits.
The past year has been one of many health challenges for Joe, but he was able to spend almost two more months on the acreage before he passed away from a heart attack on October 13, 2022.
He is lovingly remembered by his family:
His wife, Marcy; daughters Christina (Michael), Angela (Jacob), and Deanna (David); grandchildren Caralyn, Rachel, Madison, Brooklyn, Gabriella, Sullivan, Micah and Elijah; Marcy's sons, Martin (Robin) and Jason (Aislinn); grandchildren Kendall, David, Mabel, and Hailey; Siblings Hanni (Helmut) and Werner (Gerda), as well as many relatives and friends, both in Germany and Canada.
He is preceded by his parents, Anton and Änne; two brothers, and many dear cousins.
He is now in glory with his Heavenly Father, embracing those he loved that have gone before him, and will remain dearly loved and missed.
Celebration of Life
Friday, October 28, 2022
Viewing at 9:15 am
Service at 10:00 am
Evangelical Fellowship Church, 10511-79 Ave NW, Edmonton
Following the service, there will be a time of fellowship and lunch.
The internment will take place at 2:00pm at South Haven Cemetery.
In lieu of flowers, money can be donated to the Salvation Army (salvationarmy.ca).