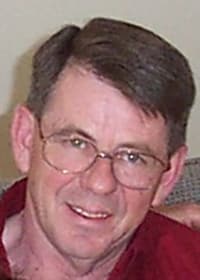 John Edward Close
John Edward Close, 69, passed away peacefully in his home surrounded by loved ones at 11:58 pm on December 31, 2018. John was born on May 30, 1949 at his family home in Mayo, Yukon.
John is survived by his wife of 24 years, Susan, his ex-wife of 20 years, Nevia, his daughters Karolyn (Martin) and Melanie (Jeremy), his grandchildren Owen, Anna, and Elizabeth, his sisters Anne and Muriel, and his brother, Al. He is predeceased by his parents, Ida Margaret and Archibald, his brothers Bob, Jim, and Billy.
John was a loving father, husband, grandfather, neighbour, and friend. His curious mind had him always seeking answers and wanting to understand 'the how' of everything he came across. He was a journeyman electrician and a welder mechanic. He worked hard to rebuild and repair welding machines for the past twenty-six years to help keep his clients working so they could provide for their families. An honest and fair business man, John was passionate about his work and about making sure a job was done properly.
He loved gold panning, camping, reading, and being a farmer, and took pride in caring for the home and acreage he shared with Susan.
A casual celebration of life service will be held on Saturday, January 5 at 1:00 pm at the Onoway Community Hall.
In lieu of flowers, donations can be made to the Salvation Army (www.salvationarmy.ca).