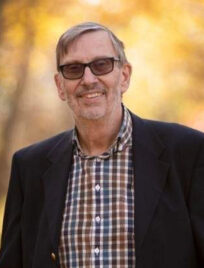 John Lawrence Kivell
June 25, 1945
-
February 8, 2023
John Kivell was born at Toronto General Hospital on June 25, 1945 to Marion and Lawrence Kivell. His dad was a school teacher, and moved the family to Winona, Ontario in 1950 where John attended Winona Public School, then Saltfleet High School, graduating in 1963. In 1982, John and his young family moved to St. Albert, Alberta becoming "modern day pioneers," as Eva likes to say. One of John's great passions in life has always been cars. He was lucky enough and brilliant enough to turn cars into a variety of careers throughout his lifetime, from selling them, to starting his own business to detail them, to outfitting trucks, and finally — right up until a month before he passed away — to driving them for Manheim Auction.
At the centre of John's life has been family. The eldest of four brothers, John and his brothers — Don, Richard, and Paul — got up to all sorts of shenanigans. And John was a fantastic storyteller! Anyone blessed enough to hear the stories John would tell of the four brothers together would be forced to contend with fits of laughter, tears, and important life lessons (usually of just how fun life can be with family and a little bit of mischief). John first met Eva, his wife of 54 years, in 1967 on a blind date arranged by his aunt, and they married in 1968. Ten years later, in 1978, their beautiful daughter, Jennifer, was born. Two years after that, in 1980, John and Eva had a second beautiful daughter, Erica. In 1999, John first became a grandfather, with many more children calling him Papa over the years, and he has had a huge impact on all of their lives. His love of family, crazy antics, and hilarious inside jokes never faded, even near the end. Those memories with his family will continue to bring joy forever.
In October of 2017, John was first diagnosed with melanoma. Three surgeries and two rounds of different types of immunotherapy allowed him to keep the disease at bay for five years. Healing, however, was something only God could give, and this was not His plan for John. John passed away peacefully in the early morning hours of Wednesday, February 8, 2023 as he and Eva slept in his room at Pilgrims Hospice Society.
John's life has been characterized by a profound faith and hopefulness that always encouraged those around him, and he was quick in his reassurance that "it will all work out." John put his faith in Jesus as Lord and Saviour at the age of 45, and his passion for Christ grew from there. John committed the rest of his life to being a driving force in sharing God's love and forgiveness with others. In 2011, John started to work part time for Alpha, leading the program in churches and prisons. A short time later, he made this his full time job. In 2018, John went on to work for Christianity Explored. He spread God's love through words and actions with his family, friends, as a devoted member of the church community at Christ the King Edmonton, and to everyone he met and worked with. It is with the same faith that he exemplified for us that we can believe he is now at peace in heaven, communing with his loved ones who have passed before him, waiting for us to be reunited with him.
Celebration of Life
Saturday February 11th, 2023 at 3:00 PM.
Crestwood Presbyterian Church 14304-96 Ave. Edmonton, AB.