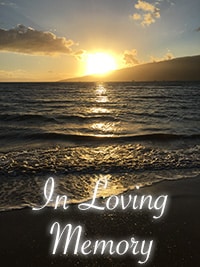 John Shoults
John Shoults went to be with his Lord and Saviour on Sunday, June 28, 2020 at Sturgeon Community Hospital in St Albert after a brief illness.
John was born in Horsham, Sussex in England on July 15, 1942 and came to Canada in 1946, growing up in communities across central Alberta. He met and married the love of his life Susan Lee in 1969. He became a licensed heavy duty mechanic in 1971 and worked for R. Angus Limited and Finning Canada for 36 years, teaching thousands of apprentice and journeyman mechanics across Western Canada.
John is predeceased by his father Walter Shoults and his mother Margaret Buckle. He leaves behind his loving wife of 50 years, Susan Lee Shoults, his sons Tim (Laura) and Doug (Christina) and grandchildren David, Alexandra, Ella and Elijah, sisters Irene (Dwight) Schultz and Wendy (Jordan) Buckle and many nieces, nephews and cousins.
John was an active member of Wisconsin Synod Lutheran Churches in Calgary and St. Albert for more than 30 years.
A funeral service will be held at St. Peter's Evangelical Lutheran Church in St. Albert (57 Stanley Drive) on Saturday, July 18, 2020 at 2 pm.
Online streaming of service available at saintpeterlutheran.com/livestream
Donations may be made to St Peter's or the Chris Rose Therapy Centre for Autism Foundation at https://www.canadahelps.org/en/charities/crtca-foundation/