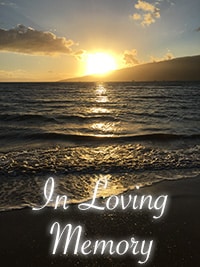 John Stephen Harvey
On Sunday, January 26, 2020, John Stephen Harvey, loving father, grandfather, great grandfather, uncle, brother and friend, passed away at age 76.
John was born on January 24, 1944 in Rawtenstall, Lancashire, England to John and Edith (Emsley) Harvey. He was the youngest of 5 children. He was a natural salesman and spent most of his career selling or managing those who sold. On June 26, 1965, he married Maureen. Together they raised their family, Cindy Roy (Arthur) and Jason (Georgeanna Shafir).
John had a great love for his family and friends. He was proud of his children and their accomplishments. He adored his grandchildren Alissa (Gordie Plesman), Alanna (Sam Utas), Aaron Roy (Brittany) and his precious great grandchildren, Genevieve and Jake Roy. He enjoyed time spent with family at Turtle Lake. He was an avid sports fan and did not miss an Oiler game. He was known for his quick wit, his infectious smile, and his compassionate, but mischievous spirit.
His father, John and his mother, Edith, preceded John. He leaves his children, Cindy, Jason and their families, his devoted friend Maxine Charlton and her family, his first wife Maureen Harvey (Payne) and his siblings Kay (Bob) Thompson, Mavis (Jack) Kent, Freda (Len) Muffin and Duncan, and numerous nieces and nephews.