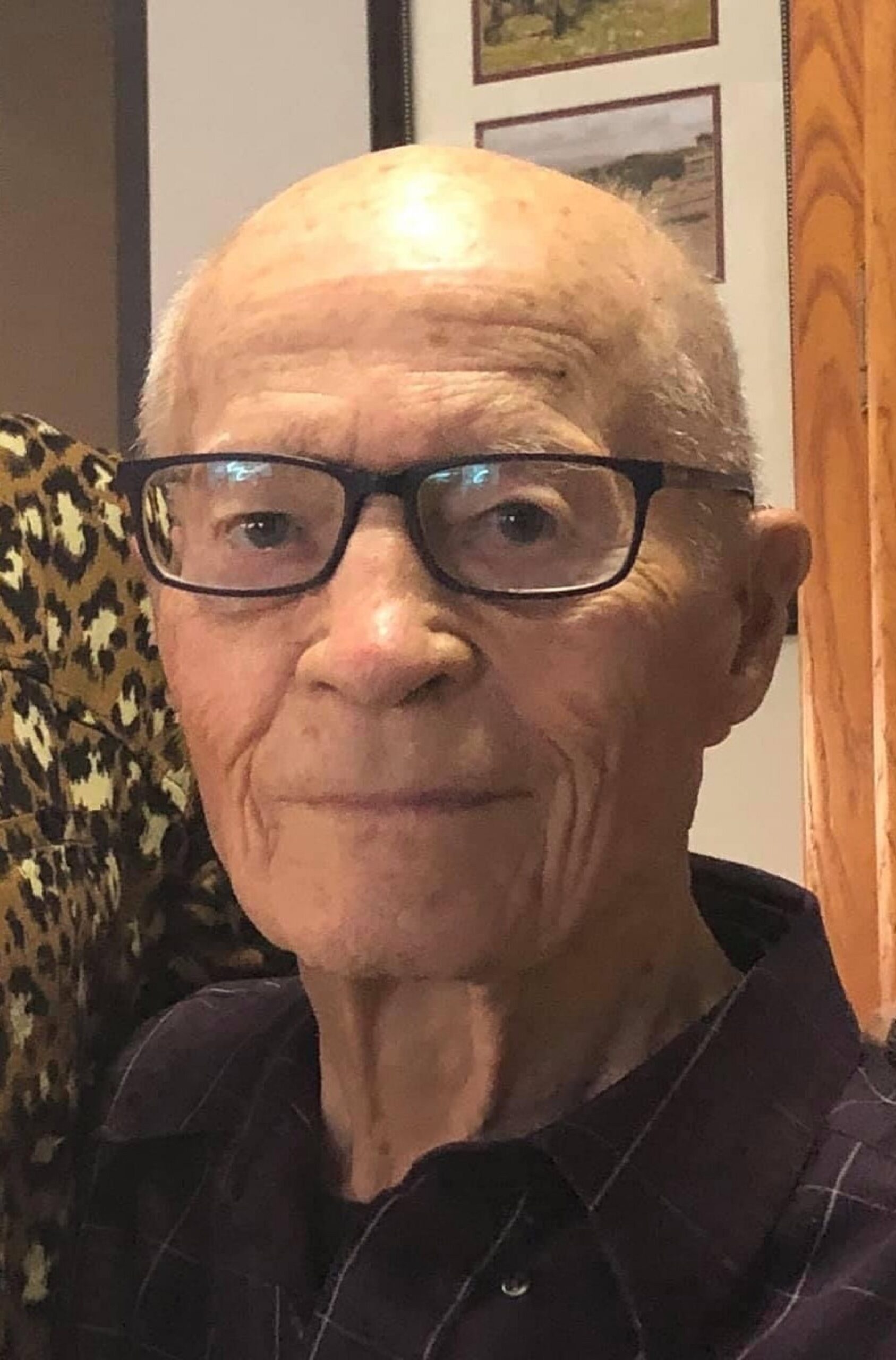 John William Kalyniuk
November 3, 1925
-
January 21, 2022
Our family is saddened to announce John's passing on January 21, 2022 in Edmonton at the age of 96. He is lovingly remembered by his wife of 62 years, Joy Ann, who was "his Sunshine", and a very large blended family that he embraced wholeheartedly, his children Bradley (Brenda) Kalyniuk of Edmonton; Roxanne (Rick) Hersack of Edmonton; Calvin (Cathy) Kalyniuk of Campbell River, BC and Jason Kalyniuk of Penticton, BC; 14 grandchildren Ashley MacKenize, Alex (Monique Swaren ) Kalyniuk, Jenna-Rose (Connor Moreside) Kalyniuk, Allanah-Joy Kalyniuk, Joel Weisgerber, Andrea Fimrite, Aarin (Roy) Patterson, Patrick Edwards, Miranda Jha, Lindsay McDonald, Dean Kalyniuk (Mother Ciandie Marshall), Brooklyn Kalyniuk (Mother Kelli Springstead), Sandy (Krystel Stievengard) Badder, Sharleen (Victor Pritchard) Badder and 12 great-grandchildren Evan Cullen, June Kalyniuk, Kaelyn and Anthony Weisgerber, Samantha and Oscar Fimrite, Reed Patterson, Jaxson Edwards, Zoey Stievengard and Max Badder, Vera and John Pritchard, and extended family Kelli and Ken Springstead. He also leaves behind to grieve his loss, sisters Nellie (John) Gollings of Wadena SK, and Liz (Wayne) Kroeker (nee Strom) of Quill Lake SK, and a great number of family and friends.
John was born and raised on a farm near Clair, Saskatchewan, where he also met and married Joy Ann. He served a short time with the Canadian Air Force near Clinton ON, before moving on to other professions/jobs that took him many places across Canada. He worked staking claims for a mining company in Ontario; a telephone and electrical linesman and Power Plant operator in Saskatchewan and Alberta, just to name a few. In 1967 the family settled in Edmonton, where he joined the local carpenters union and worked in construction until his retirement. That occupation took him to places like Frobisher Bay, Nunavut; Ft. McMurray, AB; Yellowknife, NWT and more locally where he worked on the construction of many of the oil refinery plants that are in Edmonton today. After retiring from construction he worked security with the Northern Alberta Commissionaires, a division of the Canadian Corps of Commissionaires and later, to keep active, various maintenance jobs.
Most importantly to note about his life was his kindness, appreciation for nature, sense of humour and the deep love and support for his family. He was very talented in the hobby's he pursued such as wood and leather work, landscape painting, music, model collecting, and various other interests to keep busy. He was also well known, and will always be very fondly remembered by all who knew him, for his adventurous life stories that he often shared.
Although we will miss him terribly, we know that he was lovingly welcomed by those that went before him, his son Michael, parents Sam and Anne (Palmer), brothers Nick and Mike, sisters Mary Messenger (Lysyshyn), Pearl Kalyniuk and two siblings in infancy Vera and Andrew, in-laws Ed and Shirlie Rusch, Metro Lysyshyn, Eddie Smith and Norman Strom, nephew Eddie Smith Jr., niece Sonya Abrey and other close family and friends.
We would also like to acknowledge and thank the Roozen Family Hospice Centre for the care he received in the last week of his life. Although he wasn't at home when he passed, this facility provided a setting as close to that as possible, and allowed us to be by his side to say goodbye.
Cremation has taken place and a Celebration of John's life will take place this summer. If you wish to receive updates on the details, please RSVP rhersack@gmail.com. In lieu of flowers, donations can be made in his name to the Roozen Family Hospice Centre or the Cross Cancer Institute.