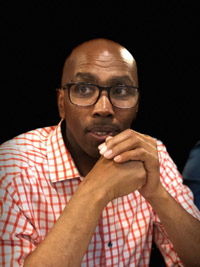 Joseph Bwasisi
Joseph Bwasisi was born on February 12, 1965 and passed on August 21st, 2020.  Joseph was the son of Pastor Eliphaz Bwasisi and Asinath Mukamugenzi.  He is survived by his beloved wife, Godelieve and their four children.
A Memorial Service will be held at Edmonton Central S.D.A. church located at 10131 - 111 Avenue NW on Sunday August 30th, 2020 from 12 Hours (noon) to 15:00 hours.
Burial will take place in Kigali, Rwanda.
As per the family's request, please feel free to leave a few words of remembrance