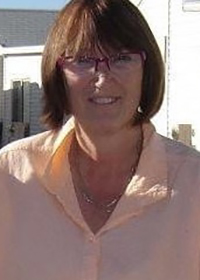 Judy Margaret Roland (Lytle)
January 5, 1956
-
July 30, 2021
Judy Margaret Roland (Lytle) passed away peacefully on July 30, 2021 at the age of 65 years, from her battle with cancer.
Judy is survived by: her daughter Michelle (Paul), siblings Marylin, Gayle(Don), Brenda, Byron(Brenda), as well as numerous nieces and nephews.
Judy is predeceased by her parents, Deane and Helen Lytle, sister Wendy, and niece Shannon.

For many years (20+ years) Judy was a camp cook working on the rigs. She worked a few years at a bear/ fishing camp that she enjoyed.

After she met Dan, they spent their winters in Mesa, Arizona, where she met many wonderful friends.

As per Judys wishes there will be no service.

A special thanks to the staff at the Royal Alex unit 2 west for the wonderful care of my mom, and to the Lloydminster hospital staff for their compassionate care.

Donations can be made to Canadian Cancer Society.