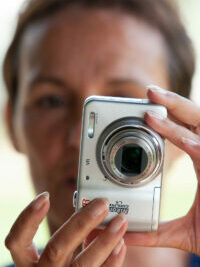 Karen Joan Firth (nee Hoosier)
March 6, 1958
-
May 7, 2021
Karen Joan Firth (nee Hoosier) passed away May 7, 2021 with family at her side, at Pilgrims Hospice (Roozen Family Center).
She is survived by her son, Jonathan Firth (Faheema Ali); father, Jim Hoosier (Jennette Lee); siblings Janice (Bruce Butler), Brad Hoosier, Cris (Glen Fleck); ex-husband, Terry Firth; and was predeceased by her mother Ronalee Rankel. She will be remembered by immediate and extended family, old friends and new, and no doubt by the many students whose lives she touched during her career as a sign language interpreter with Edmonton Public Schools.
Karen was incredibly strong - she had a ribbon of steel hidden within her petite frame. She was generous, compassionate, loving, unafraid to be different, and stubborn - in a very good way! Fiercely independent, she rarely asked for help, but would drop everything she was doing to help and care for others. She had a diverse set of interests: music and guitar, poker, curling, photography, hiking in the mountains, walking in the river valley in all seasons, reading, attending the Fringe and other Edmonton festivals. She loved to travel and, with her inquisitive and friendly nature, easily met new people wherever she went.
We are so grateful for the care and compassion that Karen - and our family - received at Pilgrims. Donations in Karen's memory may be made to Pilgrims Hospice Society or the charity of your choice.
Karen, we will miss you. But our hearts are light as we think of you heading off on your next travels.
Arrangements will be made for a family celebration later this summer.