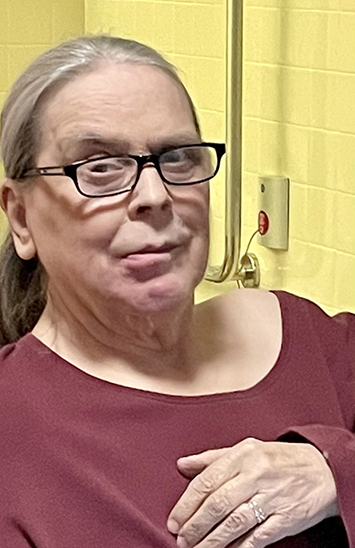 Katherine (Kathy) Kirk Green
January 28, 1950
-
March 27, 2022
It is with great sadness that we announce the passing of Katherine (Kathy) Kirk Green on March 27, 2022. She is survived by her daughter Sarah Jane, son in law Scott with whom she shared a special bond, her sister Carolyn (Roger) and nieces, Marika and Arianne, who she adored.
Mum had a great sense of humour and a kind and generous heart. Throughout her life, she was a friend, trusted confidant, and safe place for so many including those at the long term care home where she resided. She wasn't just a resident, she was a friend to many. Mum showed remarkable strength, and the occasional yet phenomenal streak of stubbornness when faced with adversity. From learning to walk again, managing health issues or simply having enough of you, she showed spirit and a sense of humour that inspired many around her.
We are tremendously grateful for the love, support and care received at Dickinsfield and Capital Care over the last five years. In particular, the support from Gina, Satarah, Kim, Joan and Jennifer.
"Don't take any wooden nickels"