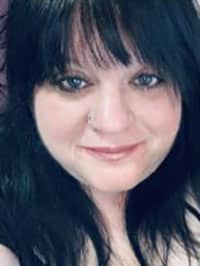 Krista Currie-Sirman
It is with deep sorrow, and with all of our love, that we mourn the sudden passing of Krista Currie-Sirman. She passed away in her home on December 15, 2020, at the age of 45.
Krista was born to Linda and Robert Currie. She is survived by her parents, her daughters Cassidy and Kaylee Sirman, her sister Jennie (Dan) Leach, and brother Rob (Debra), her nieces and nephews Kathryn (Patrick) and Matthew (Alisha), Ethan, Avery, Aidan, and many other family members across Canada.
Krista loved to shop, paint, read, party, and play games with friends and family. She also liked to take good naps, make people laugh and feel loved. She was a happy person. Even when she was having a bad day, she always made sure to keep others smiling.
But her favourite pastime was to spend time with "her little girls". Her daughters believe she was the best mother anyone could ask for.
Krista had a big heart for everyone and was very protective of those she loved. She was the most loyal friend. She had many close friends that she spent time with very often and who we know she "loves lots".
In lieu of flowers, please consider donating on behalf of Krista to your local humane society, mental health organization, women's shelter, the heart and stroke foundation, or a charity of your choice.
Krista will forever be in our hearts and minds. There will be no gathering at this time, but a celebration of Krista's life will take place at a later date when we can all hug one another again.