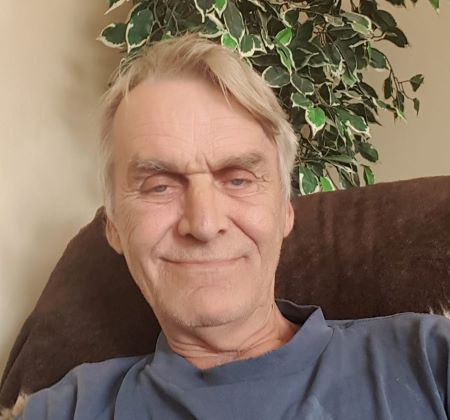 Krystian J. Walczak
Krystian passed away on July 9, 2020 at the Royal Alexandra Hospital. At the time of his death, he was surrounded by family and the compassionate, palliative care team.
Krystian is survived by his children Craig Walczak, Barrett Walczak (Crisan Lastimosa), and Krista Walczak; his granddaughters Kyra Walczak and Cattalaya Walczak. He is also survived by his siblings Eduard (Christel) Becker, Zenia Baranek, Christine (Al) Opgenorth, Maverick (Nicole) Walzcak, Wally Walczak, as well as many loving nieces and nephews and his sister-in-law Viktoria Beker.
He is also survived by his step-daughter Tara Walczak, her children and grandchildren.
Krystian was predeceased by his parents Stefan and Elizabeth Walczak (Kutzner), his first wife Ida Walczak (Houle), and his common-law spouse Bonnie Schultz, an infant sister, his brother Arthur Beker, his brother Leszek Walczak, and his brother Otto Becker.
He was also predeceased by his former partner Liz and had a daughter named Donna Lee who was adopted out of the family many years ago.
He was a quiet, introvert by nature, but loved being around his granddaughters, plants and animals. He knew that the little moments made life worthwhile.
Cremation has taken place. Due to COVID-19, we will celebrate Krystian's life at a later date.