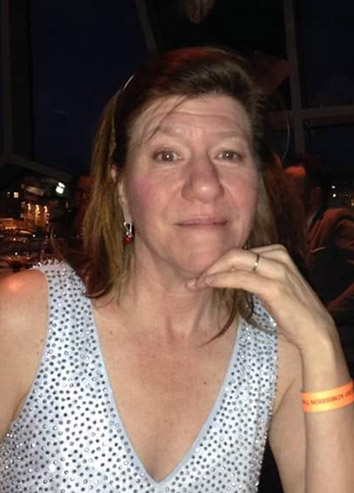 Laura K. Stevens
April 18, 1961
-
January 1, 2023
On January 3, 2023, the Edmonton Provincial Court flags flew at half mast to honour the life of Judge Laura K. Stevens. Judge Stevens passed away on January 1st, 2023, at the age of 61.
She is survived by her husband of 37 years, Bill Abercrombie; her eldest son Malcolm and his partner Sarah and their beloved grandchildren Olyve and Atticus, youngest son Duncan and fiancé Alex. Laura's parents, who both reside in Calgary, Greg Stevens and Patricia Stevens. Siblings include her sister Linda Charlton, brother-in-law Tom Charlton, nieces Reka and Nicole, brother Tom Stevens, sister-in-law Linda Stevens and nephews Eric, Jared, and Clayton and Sister-in-law Nora Abercrombie, nephew Joseph, niece Alexandra and sister-in-law Kelley Abercrombie.
Laura was born in North Bay, Ontario, on April 18, 1961. Laura's early life involved travelling from base to base across the country. Her father, Greg served as an officer and fighter pilot in the Royal Canadian Air Force and post-military as a community planner.
As a child, Laura resided with her parents in Winnipeg, Burnaby, Kelowna, Fort McMurray, Calgary, and Banff. While attending school in her teens, Laura fulfilled her childhood dream of working as a horse packer and wrangler for Brewster Kananaskis Guest Ranch in the Rocky Mountains. Her disposition and work ethic impressed the cowboys, and she was mentored by legendary characters such as Bud Brewster and Bill Bagley. Laura made lifelong friends at the ranch, particularly Bud and Annette's daughter Janet and her husband, Kevin. At Laura's wedding, Bud presented Laura with a Winchester carbine to carry to Alaska in case she had to deal with any unruly types, including bears, politicians, or husbands…
In 1977 Laura was accepted to Camrose Lutheran College in Camrose, AB (now Augustana UofA Campus). There, she met Bill, her future husband. Bill is the big brother of Nora Abercrombie, Laura's roommate in college and future sister-in-law. They both enjoyed a variety of outdoor activities in college together, including cross-country skiing, canoeing, and outdoor survival trips. Their joint passion for adventure in the wild outdoors led to their marriage in Edmonton in 1986 and a year-long honeymoon in Alaska, USA.
Laura and Bill lived out their dream of a wilderness homestead in the Alaska Range 100 miles south of Fairbanks. The newlyweds built a cabin by hand, raising and using sled dogs for travel, trapping and hunting for food. It was during this wild adventure life on the land that they became pregnant with their eldest son, Malcolm. Laura and Bill returned home to Edmonton at 8 ½ months pregnant in the spring of 1987. They and their young son soon moved to Crescent Island in North Cooking Lake, where they had their second son Duncan in 1989. They raised their family on this historic property and eventually built a grand log home.
Before venturing to Alaska, Laura completed a Law degree at the University of Alberta in 1983 and completed her articles with a criminal law firm in Edmonton. Upon her return to Edmonton, she pursued a career in criminal law, transitioning into practice by co-founding the Alberta Criminal Trial Research Center, which allowed her to split her time between a criminal law practice and raising two young children. She went on to help build a criminal law firm and became a highly respected and renowned criminal defence lawyer, practising for close to 30 years with the Edmonton firm of Anderson, Dawson, Stevens and Shaigec.
Laura began her legal career practicing in Alberta, the Northwest Territories and Nunavut. She represented clients at all levels of court, including as counsel on precedent-setting cases in the Supreme Court of Canada.
Laura taught for years at the U of A law school, and she was a mentor and criminal law advisor to hundreds of students through Student Legal Services of Edmonton, served on Law Society and Legal Aid committees, was a frequent speaker and presenter at seminars and conferences, was president of the Alberta Criminal Trial Lawyers Association, and was inducted into the American College of Trial Lawyers. Laura travelled to Afghanistan and Lebanon to assist in setting up a post-war democratic legal system. In 2004, Laura was named Queens Counsel and, in 2013, was awarded the Harradence Prize to honour a career devoted to protecting human rights and justice. Laura dedicated her career to helping the most vulnerable members of our society.
Laura had many passions, including theatre and the arts. In 2006, Laura was instrumental in bringing together the legal and the arts communities to jointly fundraise for the arts by collaborating with a theatre group to stage a play, the Mousetrap. This collaboration became the Players de Novo, through which law students, lawyers, judges, and theatre professionals continue to come together once a year to stage a production for charity.
Of all the passions Laura pursued, paddling down river and kayaking in the pacific gave her the most peace. Laura paddled most of the rivers in Alberta multiple times. The family's love of canoeing and kayaking has been passed down through the generations, with her grandkids now joining in on trips across the province.
In 2014, Laura was appointed a Judge of the Criminal Division of the Provincial Court of Alberta, where she served until her death. Laura's devotion to mentoring continued into her judicial career, where she oversaw the student articling program for the Court at the time of her passing.
Celebration of Laura's Life
3:00 PM Sunday, January 22, 2023 (doors open at 2:00 PM
Empire Ballroom at Fairmont Hotel MacDonald
10065 100 St NW, Edmonton, AB
To RSVP, please visit the following link: https://www.eventcreate.com/e/laurastevens
Those unable to attend the Celebration of Laura's Life can view the service via ZOOM by accessing the following link: https://encoreglobal.zoom.us/j/93458888491?pwd=Y2lDTTZWdCtpMUZ6UVRYbVdpVnp2Zz09
Meeting ID: 934 5888 8491
Meeting Password: 197536