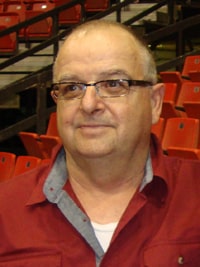 Leonard James Onuski
On November 7, 2020, Mr. Leonard Onuski of Edmonton passed away suddenly at the age of 64 years.
Leonard is survived by his sister Julie Loitz of Trinity Texas, his brothers Richard Onuski of Sherwood Park AB., Troy Onuski of Edmonton AB, Ken Onuski of Barrhead AB. and numerous nieces and nephews.
Leonard was predeceased by his mother Freida, his sister Linda and his father John.
A celebration of life will be held at a later date.