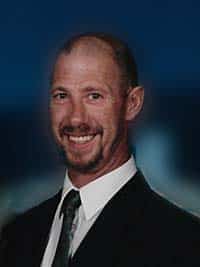 Leonard Van Ooyen
On May 17, 2018, Leonard Van Ooyen passed away peacefully at home with his loving wife Penny by his side.
Leonard is survived by two children: Leonard (Ashlee) and Jennifer (Anthony) Greening, four grandchildren: Logan, Jackson, Mason and Parker, three sisters: Ria (Prim) Mahadeo, Agnes (Norman) Rollins and Pauline Sinclair, two brothers: Frans (Marion) and Al, as well as numerous nieces, nephews, and extended family and close friends. Leonard is predeceased by his brother Tony (Gerrie).
The family would like to thank the Cross Cancer Institute as well as Palliative Home Care Service for all their dedication, support and compassion.
In lieu of flowers the family asks you to make a donation in Leonard's name to the Cross Cancer Institute.
Memorial Service
Thursday May 24 2018, 2:00PM
Trinity Funeral Home Chapel
10530 116 Street, Edmonton AB