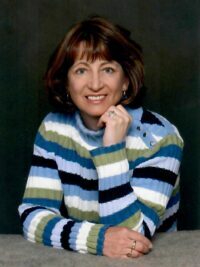 Linda Marie Lerohl
March 14, 1956
-
July 9, 2021
It is with a heavy heart and much love that the family of LINDA MARIE LEROHL announces her passing on July 9, 2021 at the age of 65. Linda passed away while in long term care at CapitalCare Kipnes Centre for Veterans in Edmonton following a long battle with Early Onset Alzheimer's. She leaves behind Art, her loving husband of 45 years; daughters Chantel Jackson (Ian) and Lana Murphy (Aaron); and three grandchildren Caydence, Korinna and Torin.
Linda was born in Rimbey, Alberta, to MaryAlice and Fred Snell and had three sisters Loraine Wenninger (Leonard), Gloria Jackson (Dan) and Karen Martin (Bob). Linda was raised in Winfield, Alberta and moved to Edmonton to attend University of Alberta, where she graduated as a Registered Nurse. During her 33 year nursing career in Edson and the Edmonton area, she was compassionate and devoted to those in her care.
She will be lovingly remembered and missed by her family, who will forever carry her memory in their hearts.
She was a devoted wife, mother, sister and more. Linda had a gift for helping others. One of her favorite sayings was 'you never know what tomorrow may bring.' She gave everyone motivation to do more in life and was an exceptional care giver to us all. She also liked to say, 'you can do anything you put your mind to.' Linda loved various sports and dancing her heart out to any music. She also had an exceptional sweet tooth for ice-cream!
We extend our thanks and gratitude to Kipnes Centre for Veterans and West Country Hearth Supportive Living (Villeneuve) for the extraordinary kindness and compassion they showed Linda throughout the years she spent under their care.
We would also like to thank the Alzheimer Society for their many years of support to Linda and family. To recognize the needed services this organization provides, you can make a donation in memory of Linda. www.alzheimer.ab.ca
A private family Celebration of Life and Interment will be held for Linda in Drayton Valley.