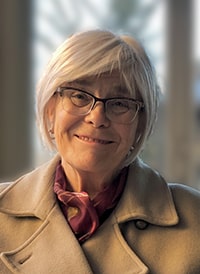 Lucille Maskalyk
We are mourning the loss of Lucille Maskalyk, wife, mother, sister, friend, neighbour.
She passed away February 17, 2020, after a year-long wrestle with leukemia.
She was predeceased by her father and mother, John and Elaine, from Caslan Alberta, and survived by her husband Milton, sons James (Jim) and Daniel.
We are honouring her life this Sunday, February 23 at 130 pm at St. Andrew's United Church 1a Fieldstone Drive, Spruce Grove, Alberta.
Any contributions to the blood bank (www.blood.ca), in kind or in dollars, or to the Leukemia and Lymphoma Society (www.llscanada.org), would please her.