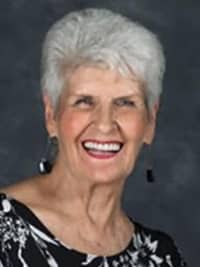 Mabel Hilda Roe
October 9, 1935 – October 7, 2018
It is with great sadness that we announce the passing of Mabel Hilda Roe on October 7, 2018 at the age of 82.
Mabel is survived by her children Linda (Eric) Olson, Susi (Pat) Lynch, Cheryl (George) Gartner and Lora (Jenn) Roe, grandchildren Ronda, Aubrey, Michael, Jennifer, Sandon, Caiti and Justin, 10 great-grandchildren and sisters Alma (Mike) Cholak, Helen Arnfinson, and Anna Maloney.
She is predeceased by her son Freddie Lee, granddaughter Jaala, sister Margaret, brothers Ray and Barney and parents Mike and Deleman.