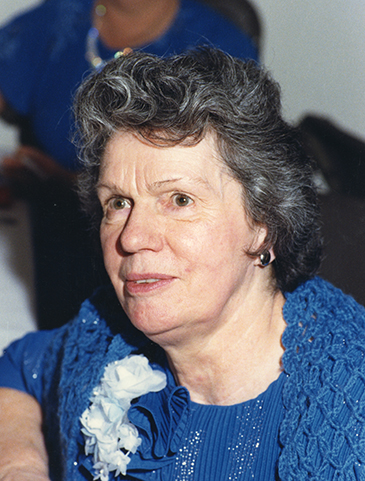 Madeleine Dalziel (nee Rivey)
June 6, 1920
-
April 28, 2022
The Family of Madeleine Dalziel (nee Rivey) is deeply saddened to announce her passing on April 28th, 2022 at the young age of 101.
She will be lovingly missed and remembered by her children Raymond, Suzanne, Berny and her Son in Law Ray Boos; Her Grandchildren – Lynn,
John, Kelly, Denis, Dillon and Cassie. Her Great Grand Children: Kyle, Stephanie, Cody, Tyneill, Alyssa, Brady, Erin, Jessica. Her Great Great Grandson William as well as many nieces, nephews, her families in Belgium, the USA, her extended family and numerous friends.
Madeleine was predeceased by her beloved husband, John Leslie Dalziel (1965), her father Louis Rivey (1967), her mother Alice Rivey (nee Lejeune)
(1974), her grandson Dustin (1983): her Great Granddaughter Sidney (1999): Her siblings: Henri (1919) Rene (1928) George (1990) Ida Helene (1993) Louis (1994): her daughters: Marlene (2007), Paulettte (2021); her nephews: Rolland (Roly), Francis, and Louise.
Born in St. Paul Alberta, on June 6, 1920 to immigrant parents from Belgium, Madeleine witnessed the great moments of our history, saw Canada come of age and even saw the dawn of the Space Age!
Widowed, in 1965 at age 46, she brought up 5 young children with strength of character, determination and grace under pressure.
On her 100th Birthday in 2020 she was honored and touched, when she received a Papal Blessing from Pope Francis and a congratulatory letter from Queen Elizabeth.
Madeleine was deeply devoted to her Catholic faith, an avid philatelist, loved her flowers and gardening, music, the custodian of family history and stories…lover of Belgian Chocolates (just one a day!)
Madeleine was appreciated and loved by all.  Her loving and warm spirit and her kind heart left an impression on all who crossed her path.
The family would like to express their deep appreciation to family, friends and Health Care workers for their kindness and support.
A very special heartfelt thank you to Marie Claire, Khristal and Diane for their compassionate support and kindness during her palliative care at home.
A Memorial Mass will be held, Monday the 12th of September at 10:00 a.m. at St. Joseph s Basilica  - 10044 -113 street, Edmonton, Alberta.
Interment will take place at St. Joachim's Cemetery.