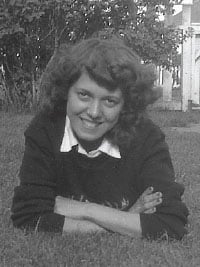 Marjory Cunningham
Marjory Cunningham passed away peacefully at the Red Deer Hospital with family at her side.
She was born Marjory Aileen Klohn in Winnipeg, Manitoba on November 22, 1931. In 1939, her father found work in Edmonton and he moved the family to join him. Marjory met her husband, Kenneth Douglas Cunningham, at Seba Beach, and they married on November 24, 1951. Together they raised their five children: Patricia, Marilyn, Sharron, Lloyd, and Lorrie in the Edmonton area. They moved to an acreage in Namao and eventually on to Busby. Later in their lives, they relocated to Sylvan Lake, and with the passing of her husband in 2019, Marjory moved into the Hamlets of Red Deer County.
Marjory leaves behind daughters Patricia Burkin (Steve), Marilyn Folk (Jim), Sharron Wooldridge (Peter), son Lloyd Cunningham (Sharon), and daughter Lorrie Emin, sixteen grandchildren, and twenty-seven great-grandchildren. 
Marjory was predeceased by her parents, Frank and Florence Klohn, and her brothers Earl and Alwin Klohn, and her younger sister Kay Ens.
Marjory lived a full life filled with many happy memories. God blessed her with good health until the end. Then, He called her home.
In lieu of flowers, a donation in Marjory's memory to the palliative Unit 32 through the Friends of the Red Deer Regional Hospital would be appreciated.