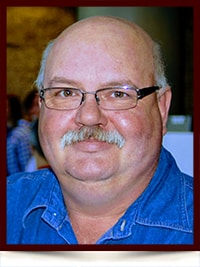 Mark Anthony Parlog
August 06, 1964  -  November 9, 2017
A Celebration of Life for Uncle Mark (Mark Anthony Parlog )
November 25th (Saturday)
OPEN HOUSE 11:00 - 4:00 pm
It will be held at Bruce & Claire's home.
We have decided to have a get together and celebrate Our Uncle Mark's passing with friends and family.
It was such a shock to all of us to lose someone we Love so quickly and unexpectedly. We hope you can join us.
Please feel free to pop in and share a hug, a story or just simply to chat.