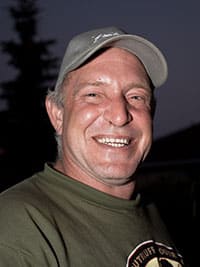 Mark Edgar Poirier
Mark Edgar Poirier passed away unexpectedly in Edmonton, on February 10th, 2019 at the age of 54. He was born in Ottawa, Ontario and grew up in Lethbridge, Alberta.
Mark achieved his Heavy Duty Mechanics Journeyman Certificate in 1991 (Red Seal). He worked for years as a mechanic and heavy equipment operator in Edmonton and various places throughout Northern Canada. He loved being in the far north. It is there that he met his ex-wife Eve, whom he always thought so fondly of. Mark enjoyed skiing, fishing, camping and touring on his motorcycle. He was very proud of his niece and nephew. He always enjoyed helping them with work around their homes. Mark had a thirst for knowledge and spent many hours at the library reading. He engaged in conversations easily and always enjoyed a good visit.
Predeceased by his parents Ricki and Gil Poirier, Mark will be missed by his sister Michele (John) Tavernini, niece Jennifer, nephew Scott (Meghan Brohman), maternal aunts Louise Reiter, Elvera Linders and Antoneta Baer as well as his cousins and friends.
Celebration of Mark's Life
2:00PM Saturday February 23, 2019
Trinity Funeral Home
10530-116 Street Edmonton, AB