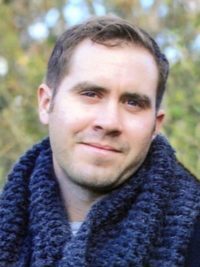 Matthew Thomas Eric Primrose
Passed Away
February 5, 2021
It was is with great sadness that we announce the passing of Matthew Thomas Eric Primrose, 36, of Edmonton Alberta. Matthew passed away suddenly of natural causes on February 5, 2021, in Edmonton Alberta.
Matthew was born in Camrose, Alberta to Robert and Mary Primrose. Matthew attended Camrose Composite High School, graduating in 2002, and worked as an electrician.
Matthew's passing leaves an enormous void in the life of his wife, Jessica Primrose (née Green). His loss is deeply felt by his parents, Robert and Mary Primrose, his sister Ashley (Keith) Hayduk, his nephews Jake and Hunter Hayduk, and his paternal grandmother, Jean Primrose. Matthew was also blessed to marry into an incredibly loving family. Warren and Anita Green loved him like a son. He was also a beloved brother-in-law to Josh (Janelle) Green, and uncle to their children, Moses and Agape. Matthew was well and truly loved by many aunts, uncles, cousins and friends.
Matthew was incredibly dedicated to his wife and soulmate, Jessica. The love they had for each other was clear to all who knew them. They enjoyed their life together with their two beloved dogs, Tara and Rocco.
Matthew was most at home in the outdoors and could usually be found hunting, backpacking, and fly fishing. He was a voracious reader with a keen intellect, and was passionate about life-long learning. Matthew could bring light and laughter to even the most difficult circumstances and was a true friend to many.
Matthew had a strong relationship with the Lord and was part of the congregation at The Local, surrounding himself with His Love and his church family.
Due to Covid-19, a celebration of Matthew's life will be announced at a later date. In lieu of flowers, please donate to http://bit.ly/3tKWZa2