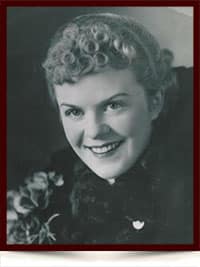 Merle Roberta Martha Meyer (née Miller)
MEYER, Merle Roberta Martha (née Miller) was born November 17, 1914 to Ethel and Herbert Miller in Midland, Ontario and passed away August 8, 2016 in Edmonton. She is survived by her five loving children Jim (Marilyn), Sandy (Al), Mike (Karen), Merrill (Vivi) and Pam (Val), as well as 14 grandchildren and 18 great-grandchildren. She was predeceased by her sister Wilma and her brother Bert.
A celebration of Merle's life will be held at a later date.