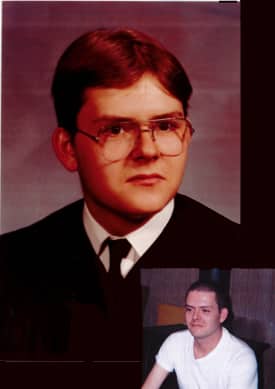 Michael James Senger
With the belief that all choose their birth and passing, we share that our uncle, Michael James Senger has left our presence. Michael was born on June 9, 1967 and passed away in his sleep from severe heart disease on July 28, 2019.
Memories of him will be treasured by his roommate, numerous nieces and nephews, extended family members and friends.
His parents: Edward and Frances Senger and his siblings: Carol, Jerry, Arlene and Lorraine, as well as, his nephews Rodney and Jonathan and niece Mesia pre-deceased him.
Michael was residing in Leduc, Alberta at the time of his death enjoying his pets, TV, cooking and talking with numerous family members often. In his life, he loved cooking and even joined the Canadian Armed Forces for a time to enhance his skills.
Michael found great joy in volunteering with NABIS (Northern Alberta Brain Injury Society) after his brain injury, so in lieu of flowers or cards, our family requests that donations to the Brain Care Centre be made in his name.
He strived to find his place in this world and it is our greatest prayer that he is now at peace.
Kindly note that his cremation has taken place and a memorial service will be held at a later date.