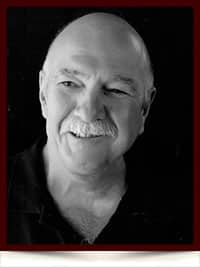 Michael Ralph Boyce
On March 23, 2017, Michael R. Boyce, the love of my life, passed away at the age of 65, after a long courageous battle with cancer.
Formerly from Halifax, N.S., Michael moved to Alberta to work in the oil patch. A steamfitter/pipefitter by trade, Michael enjoyed his job and was a retired member of Local 488 as well as Local 146. He was an avid drummer and "enjoyed" a beer.
Left to cherish his memory are his wife Kimberley, his wife of 11 & 13 years, his parents Ada and Gerald Boyce of Halifax, sister Judy (Michael) Nicholl of Halifax, mother-in-law Joan (George) Arnold of Bridgewater, father-in-law Merlin (Myrna) Arnold of Dartmouth, brother-in-law Richard (Beverly) Arnold of Dutch Settlement, as well as extended family.
Michael was predeceased by his maternal and paternal grandparents, 2 brothers Richard & Steven as well as brother-in-law Bruce.
In respecting Michael's wishes, there will be no services.
In lieu of flowers, donations can be made to the Alberta Cancer Foundation - Head & Neck Research Fund.
Kim would like to thank David Boutilier for moving across Canada to help take care of Mike, Wayne and Jo Power for always being there as a source of comfort and strength. Warren MacPherson, Dale Mathews & Beverly Hurley and Marilyn Rose (Honey #2), Fred Saraya and the C.P. Family, the T5E Home Team as well as Dr. Neil Chua & the CCI team, and so many others will always remain in my heart. Bless you all.