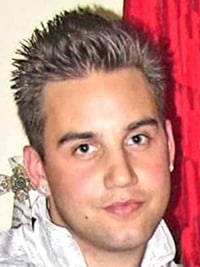 Murray John Micklos
 May 26 1991   - September 30 2018
Murray is survived  by: daughter Aliyah, younger brother Michael Micklos, auntie Brenda, also many cousins and friends.
Murray and Michael's mother Michelle Alison Micklos deceased since 2008 January 09 now Murray is reunited with their mother.
Murray leaves us with  many memories.
We will never forget his uplifting smile that is contagious and will keep our hearts warm with his love. Able to rest now but in memory of him will be forever.
Funeral Service
Thursday October 18, 2018 2:00PM
Trinity Funeral Home Chapel
10530 116 Street, Edmonton AB