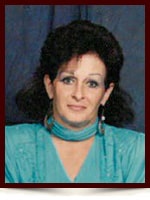 Nickoline Anne Price
December 2, 1948 - April 6, 2013
On April 6, 2013 Nickoline Anne Price passed away at the age of 64 years.
She leaves to mourn Michael, Tracy (Oliver), Kelwyn, Gary (Krysta); husband Gilbert as well as numerous grandchildren, nieces and nephews. She leaves to mourn her brother Ken, Deno, Lyle (Lynn) and sisters Lynn and Lovella (Mike).
A private Memorial Service will take place.