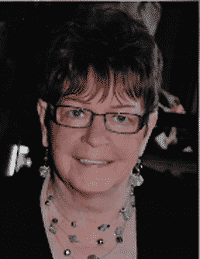 Noreen Helen Silvester
It is with great sadness and much love that we say goodbye to our beloved mother and grandmother. On August 27, 2019 Noreen (Helen) Silvester passed away in Edmonton, Alberta at the age of 76. She is survived by her loving children, daughters Kiylee (Korey) and Brandee (Jason). Grandchildren, Haylee, Ashlee, Whitnee and Aaron. Sisters Gail and Chyril and brother Dean (Mitsuko).  She was predeceased, by her parents James and Ethel Collins.
Noreen was a loving and devoted mother and grandmother first and foremost.  We would like to thank Dr Clark and his team at the General Hospice for the compassionate care they provided.
Memorial donations in Noreen's memory may be made to Pancreatic Cancer Canada (508-36 Eglinton Avenue West, Toronto, ON M4R 1A1).