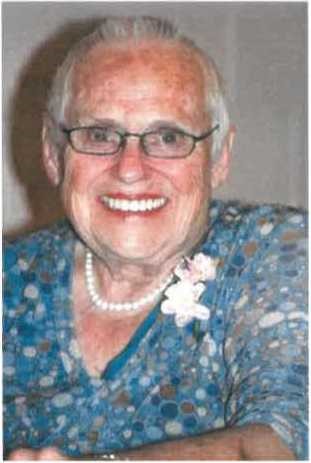 Opal "Lourine" Jackman (nee — Jones)
August 16, 1927
-
August 27, 2021
Some people walk this earth to quietly share their radiance. Their departure reminds us that Angels are watching over us. On
August 27th at the age of 94, our beloved Mother, Grandmother, Great and Great-Great Grandmother, relative and friend,
Opal Lourine Jackman rejoined her heavenly family and gained her wings.
Lourine was a stay-at-home Mom to her 10 children and to the many people who considered her their surrogate Mother. She
ensured that every child that crossed her threshold was safe, healthy and happy. She was an exceptional wife and cared deeply
for family and friends. As a senior, she worked tirelessly through the City of Champions Lions Club to help make the world a better place.
She was pre-deceased by her loving husband of 43 years, Mikel Percy Jackman, her 4th child Ronald Clayton Jackman and her parents Earl and Marie Jones.
Already missing her presence are her Children: Don and Brenda Jackman, Hazel and Gary Johnson, Earl and Glenda
Jackman, Rick and Kathy Jackman, Roy Jackman, Roger and Wendy Jackman, Maureen and Barry Prince, Darold and Jeannie
Jackman and Stacyjackman. Grandchildren: Vincent(Tom), Mickey (Taylor) ; Jason (Tanis), Troy(Linda); Mikel(Rosemarie),
Denilia(Keith), Nikole; Stephen(Nikki), Laurie(Charlie), Ronald(Jessica), Jeffery, Lane, Cheyenne(Taylor); Pamela,
Angela (Craig); John(Francine), Lorna, Jessica; Travis (Julie), Jerad(Jesse); Blain( Tracy), Shylo(Jake), Erion; Kristen,
Melissa(John), Shawn (Allis on), Kristina (Adam), Kandace(Marcel), Samantha(Catlyn). Great grandchildren: Daniel, Marleigh,
Cruz, Remy, Blake; Lexi(Chelsea), Seth, Tomiko, Maxxam, Lazarus; Zackary(Pascale), Kiersten(Dakota) Joshua(Kali),
Jacob (Alina), Jordan(Kaitlyn), Jennah-Ann, Nicholas, Maxwell(Kayla), Tasha(Evan); Mark, Sean, Chris, Sean, Halie, Marie,
Christine, Haydon, Kovan, Thorin, Odin, Violet, Makayla, Willow, Lirek; Yulanda, Yoel, Alexis, Noah; Aaron, Josh, Hunter,
Violet-Mae, Chantelle(Avery), Tempest(Colt), William, Anthony, Lily, Charlee, Mikayla; Coen, Carson, Riley; Brendon, Alysa,
Brian, Cassidy, Annabella; Attikah, Jace, Mikail, Roman, Arista and James. Great-Great Grandchildren: Lilly-Anne, Ryker;
Sasha, Hunter, Thomas; Katie-Lynn. Her Sister-at-Heart cousin June Cox, numerous nieces, nephews, cousins and friends whose lives she has touched.
A Celebration of Life will be held at a later date
In lieu of flowers, donations may be made to Lions Foundation of Canada at www.dogguides.com or to a charity of one's
choice.