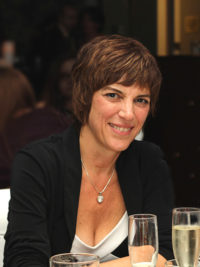 Patricia Hushagen
It is with profound sadness that we announce the sudden passing of Patricia Helen Hushagen on November 27th, 2020 at the age of 64.
Her life will forever be celebrated and lovingly remembered by her husband Dennis; children Tesa (Sean) and Kenya (Jamie) and her adoring grandchildren Josephine and Everly who knew her as their 'Lovey'. Patricia's surviving siblings, and a great many more family and friends will also remember her and the beautiful life she lived.
We look forward to celebrating this incredible woman and recalling fond memories when we can all be together, hug each other tight and the sun is shining warm on our faces.
Matthew 28:20
"Behold, I am with you always"
Those who wish can make a donation in Patricia's name to the Harbour 4 Life Youth Society which helps assist the staff and supporting the children at Amphora Village in Burundi, Africa.
Cheques payable to: HARBOR 4 LIFE YOUTH SOCIETY
Attn: Ms. Peggy Trach (Treasurer for H4L)
PO Box 162
Bon Accord, Alberta, Canada
T0A-0K0
(Canadian Tax receipt issued - Registered Charity No. 827255944RR0001)
Or online at www.harbor4life.com and by email at info@harbour4life.com