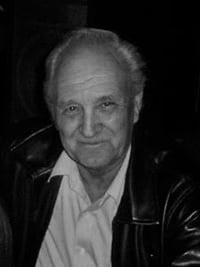 Patrick Gilbert LaBine
On Monday August 20, 2018 Patrick Gilbert LaBine, father, grandfather and friend, passed away on his own terms at the age of 71. He will forever be remembered by his children Darren, Robin and Chantal and his grandchildren Shayla, Sienna, Austin, Riley and Leah as well as his many friends and family.
Pat was the epitome of cool and anyone that knew him will attest to that. If you were lucky enough to be his friend, it was for life and you probably shed a tear when you heard the news that he had passed. Pat loved his family, his friends and taking trips on his motorcycle or in his convertible. It didn't matter if anyone went with him on these trips, just that he got out on the road as often as he could.
Pat's insisted through his whole life that when he finally entered the gates to meet his maker that he would do so with all the parts he was given at birth. As per this request, Pat has been cremated and will go to that final resting place with all his parts intact.
Don't feel sorry for him, for he is free of pain. Don't mourn his loss, instead celebrate his life. Please join us at 2:00pm October 21, 2018, the day before his 72nd birthday, at the Belmead Community League 9109 – 182 Street, Edmonton, Alberta. We will celebrate his life and all that he meant to each one of us.