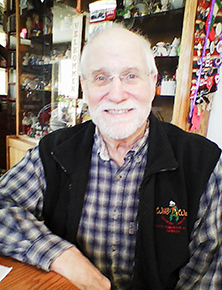 Patrick James Fahy
August 15, 1948
-
November 4, 2021
Dr Patrick James Fahy
The heart of our family has left us. Our beloved husband, father, grandfather, brother, colleague and friend passed away on November 4th.
Pat is survived by his wife of 51 years, Sharon, his beloved sons, Jason, Shawn, Ben and Christopher, and his two wonderful grandsons, Brand and James. He adored his daughter-in- law, Loralee.
Also left to mourn him are his 3 sisters and brother, Catherine, Teresa, Sarah and Steve, and his best friend of 67 years, Stephen Halseth. He was predeceased by his sons, Patrick and Matthew, and his brother, Tom.
Pat was a very accomplished person. He was a professor of Distance Education and mentored many students during his time at Athabasca University, and NorQuest College (back in the days when it was still Alberta Vocational Centre.) When our oldest son was a teen, they both took flying lessons and got their pilot's licenses together. Pat later taught ground school at Cooking Lake Aviation Academy and brought his love for flying to his many students there. Later, he started curling and found yet another deep passion. Curling was something that he lived and breathed. He was a very good golfer, although he insisted that his son Ben was better than he, and played on hockey and softball teams. He loved to grow tomatoes in his backyard garden.
Most of all, he loved his family. Our life is so much richer because of having him in it. We will miss him, forever and always. He was a fine man.
A celebration of life will be held on November 28th. In lieu of flowers, donations to a charity of your choosing or to the Terry Fox Foundation would be greatly appreciated.