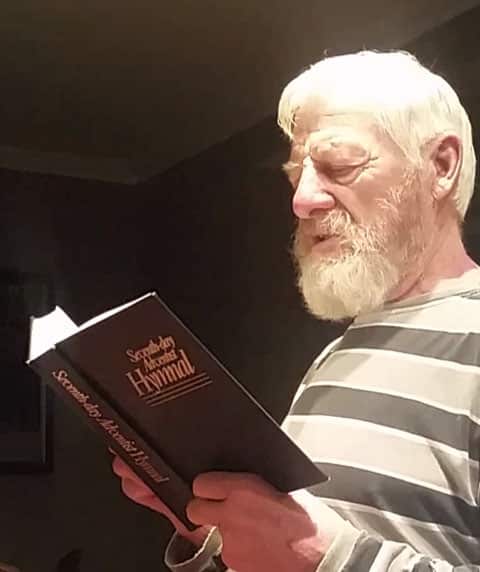 Paul Werezuk
May 31, 1932 - December 14, 2016
On December 14, 2016 Paul Werezuk of Vegreville passed away suddenly in the comfort of his home of a massive heart attack at the age of 84 years.
Paul is survived by his wife Anne and five children, Ida (Arvin) McCarty, Dan, Sam, Dena and Rod (Juanita), 9 grandchildren; 2 great-grandchildren; 2 sisters Eristine Duncan and Dee Pardely; sister in-law Pearl Werezuk; brother in law Bill Arthur along with numerous relatives and friends.
He is pre-deceased by his parents Sam and Dora; 3 brothers Peter, William and Walter; brother in-laws Burt Duncan and Walter Pardely; 3 sisters Victoria, Mary and Annie.
Paul lived his entire life NE of Vegreville and was known to have lived his life the way he chose without taking too much advice from anyone. For much of his life, he was known as one with great mechanical aptitude and creative skills and would not hesitate to help others. He saw value in everyone and everything around him and loved getting deals at auctions and fixing more than farming. He had a passion for hockey and even played last season.
Paul lived a long physically healthy life to be proud of and now rests in peace waiting for our Lord and Savior.
Paul's remains were cremated and a very private memorial ceremony will take place at a later date.
Our dad had a big heart… had that going for him
 Rode a bike in his 80's… stayed fit and trim
Tell him what he needs or doesn't need, see if you can
He always would have the last loud word
Why? Couldn't hear worth the darn… that for sure
Don't need a license to go into town
He's got a John Deere… if it doesn't break down!
He loved to farm… grew a thing or two
Had five kids and a beautiful wife…. woohoo !!
Hockey was his love… on a sheet of ice glass
"Short Shift Paul"…. always looking to pass
Let's go fishing… cut a hole in that ice
Sit for hours…… ahh this is nice
Head up north… pick fruit for fun
Wild blueberries…. Yum! Yum! Yum!
Lived his life……. too soon it's done
He's resting now… till Christ will come
It's not the same without him here…
Please excuse us while we shed our tears.
WE MISS YOU ALREADY! and WE WILL SEE YOU SOON!