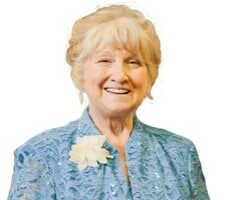 Pauline Marie Halko
HALKO, Pauline (Mama H)
July 1, 1948 - January 4, 2021
It is with great sadness & a heavy heart that the family announces the passing of Pauline at the age of 72.
Pauline will be missed by her husband Orest, daughters Sherry, Crystal & Amanda (Marlon), grandkids Saphra, Mia & Brandon, mother Mary, siblings Emil, Emily, Richard (Tracy), Caroline (Brian) & Annette, numerous nieces, nephews, aunts, uncles, cousins, friends and neighbors.
Pauline was predeceased by her father, Michael Tislak, her son, Trevor Halko & her uncle, Steve Pitula.
Funeral will be on Friday February 12, 2021 at Trinity Funeral Home at 10 am with interment to follow at the St. Albert Municipal Cemetery.
Pauline was a daughter, sister, wife, mom, baba, aunt, cousin & friend. She will be remembered for her caring and teaching nature, courage, patience, kindness, strength, hard work, knowledge, loving heart, family traditions, selflessness, and of course as Mama H.
She will be missed & loved for eternity and one day we will reunite again with you in heaven mom!
The link for people to watch the Funeral Service is:
Funeral Service of Pauline Marie Halko
The link for people to watch the Interment Ceremony is:
Interment Ceremony for Pauline Marie Halko