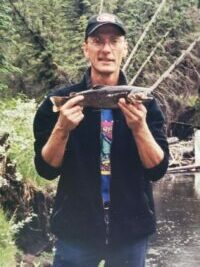 Peter Allen Dagenais
December 11, 1957
-
May 6, 2021
Peter Allen Dagenais who was born in Sudbury, Ontario on December 11, 1957 has been taken from us. He died in the comfort of his own home on May 6th, 2021 after suffering a stroke.
He leaves behind his children Lee and Lisa (Chris), as well as his grandchildren Quinn and Andrew.
Peter was a great father, friend, and companion. He will be greatly missed by his love Susana, whom he deeply cared for and cherished.
He is also survived by his parents David and Lydia Dagenais, his brothers Ivan and Michael, his sisters Karen and Laura, as well as many nieces and nephews.
Although gone we will remember him forever as someone who could make us laugh or think, someone who was never far from a fishing rod, and as someone who loved us no matter what.